Senior Parent Solutions
Is a private consulting company comprised of professionals specializing in long-term health care management and planning.
Whether you are a concerned family member, trusted professional or frail elder, at times the elder care years do not go smoothly. Often all you need is a consultation or comprehensive planning to choose the best solution for your circumstances. At other times, long-term care management services soothe your worries and enable elders to live comfortably and safely.
Care Management
Includes the assessment of an individual's long-term care needs, creation of a plan to satisfy those needs, locating and selecting care providers or other professional resources that can implement the plan, advocating and communicating these needs to caregivers and family, and continually monitoring the individual's response to the care being provided.
As an Elder Care Specialist, he offers you a choice of services that address your concerns.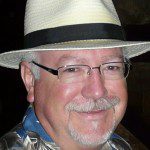 Has served as Executive Director at the Senior Living Community in Yorba Linda, Somerford Place in Redlands, Sunrise Senior Living and at Plymouth Tower in Riverside, along with various senior management positions during his career. During the past 25 years, his work has focused on aging, elder care, geriatrics, and private Geriatric Care Management.
His Expertise Covers: Elder care resources, Alzheimer's disease, dementia, elder abuse and neglect, undue influence, long term care planning and care management, crisis intervention, and assuring appropriate standards of care giving for the elderly.
Education
California Nursing Home Administrator, Lic. #5016
California Residential Care Facility for the Elderly Administrator, Lic. #5511833740
M.Ed., Counseling and Guidance, Psychology emphasis, Montana State University, Bozeman, MT
B.A., Religion, Walla Walla College, College Place, W
Board Service
Current: Parkview Hospital Foundation Board and has served as chairman of their annual golf tournament.
Past: Board of Trustees for the Riverside Orange Blossom Festival.
Past: Past President of Rotary.
Past: California Association of Health Facilities; Chapter RCFE Chair, Special Projects Chair